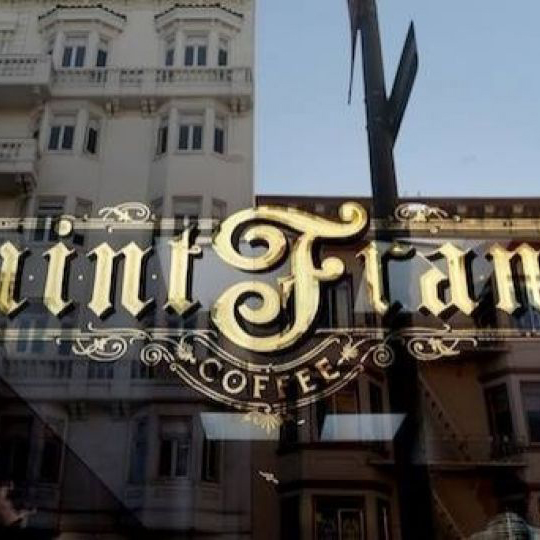 St. Frank in the Chronicle
The San Francisco Chronicle features St. Frank Coffee and OpenScope Studio in an article on the growth of local 'third-wave' coffee makers:
---
"The typical coffee bar operates like fast food," says Saint Frank proprietor 
Kevin Bohlin
. "It's all about taking orders, fulfilling orders and picking up orders." Perhaps in reaction to that model, these roasters elevated the entire experience around the beverage. "Larger chains rely heavily on the usual branding tropes of color, logo and typology to impart a fairly standard set of readings: consistency, value, convenience," says 
Ian Dunn
, principal of OpenScope Studio and architect for Saint Frank. "The independents depend on subtler cues of tone, materiality and detailing to build more individualized images about lifestyle, craft, local-ness." Perhaps the all-white interiors with light-colored wood, stainless steel and concrete are just the coincidental shared branding elements that differentiate these cafes from the corner Starbucks and illustrate their efforts to let the coffee experience shine. To achieve this, these coffee bars have intentionally restrained their designs, none more so than the starkly appointed Saint Frank, which took inspiration from minimalist Scandinavian and Japanese aesthetics. Light pours in through large windows and skylights, highlighting the contrast between hexagonal white counter tiles and engineered white-oak floor and wall paneling.