sf-ADU: Accessory Dwelling Units in San Francisco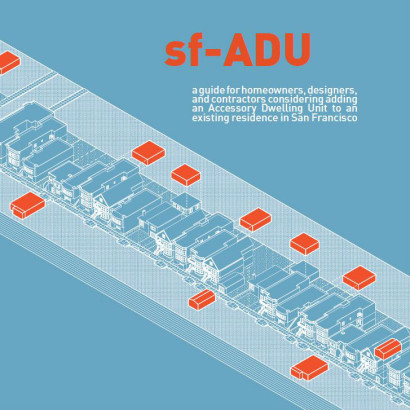 In-law units, granny flats, secondary suites are all names for the same thing – officially each of them is an "Accessory Dwelling Unit". An ADU is a housing unit that is smaller than, and subordinate to, the main living spaces in a residential building. Often found behind the garage in the ground floor of a home in San Francisco, they can also be found in former garages and in backyard cottages.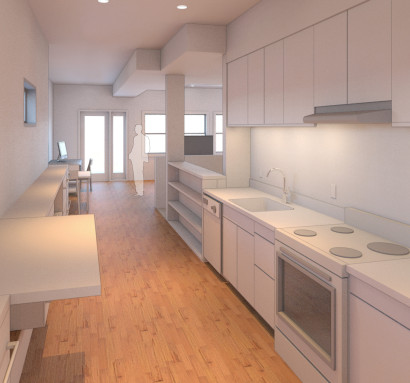 Many people don't realize that additional units are already possible in many parts of the city- not just in the Castro District where trial legislation was passed to allow them last year. Any building that isn't built out to its maximum zoning density could potentially have an ADU added, and many parts of San Francisco have been re-zoned in recent years which makes this even more likely.
OpenScope Studio worked with the San Francisco Planning Department to create the sf-ADU Handbook, a publication designed to show property owners how to add these units to existing buildings. To develop the guide we did extensive research into the City's building stock, spoke to contractors and other real estate professionals with experience in adding units, and met with city officials to review the Building and Planning Code issues inherent with planning an ADU.
The handbook presents a number of prototypes that are representative of the most common residential buildings in San Francisco to show you how a new apartment could be added to your property. We outline the process through design, permitting, and construction, review the code issues, and present basic financial data to help you establish a realistic budget.
If you are considering adding a unit to your property, and would like to talk to architects who are familiar with the process, please contact us at info@openscopestudio.com. We'll help you figure out what your options are.
(this is a large file, please allow time for it to load)