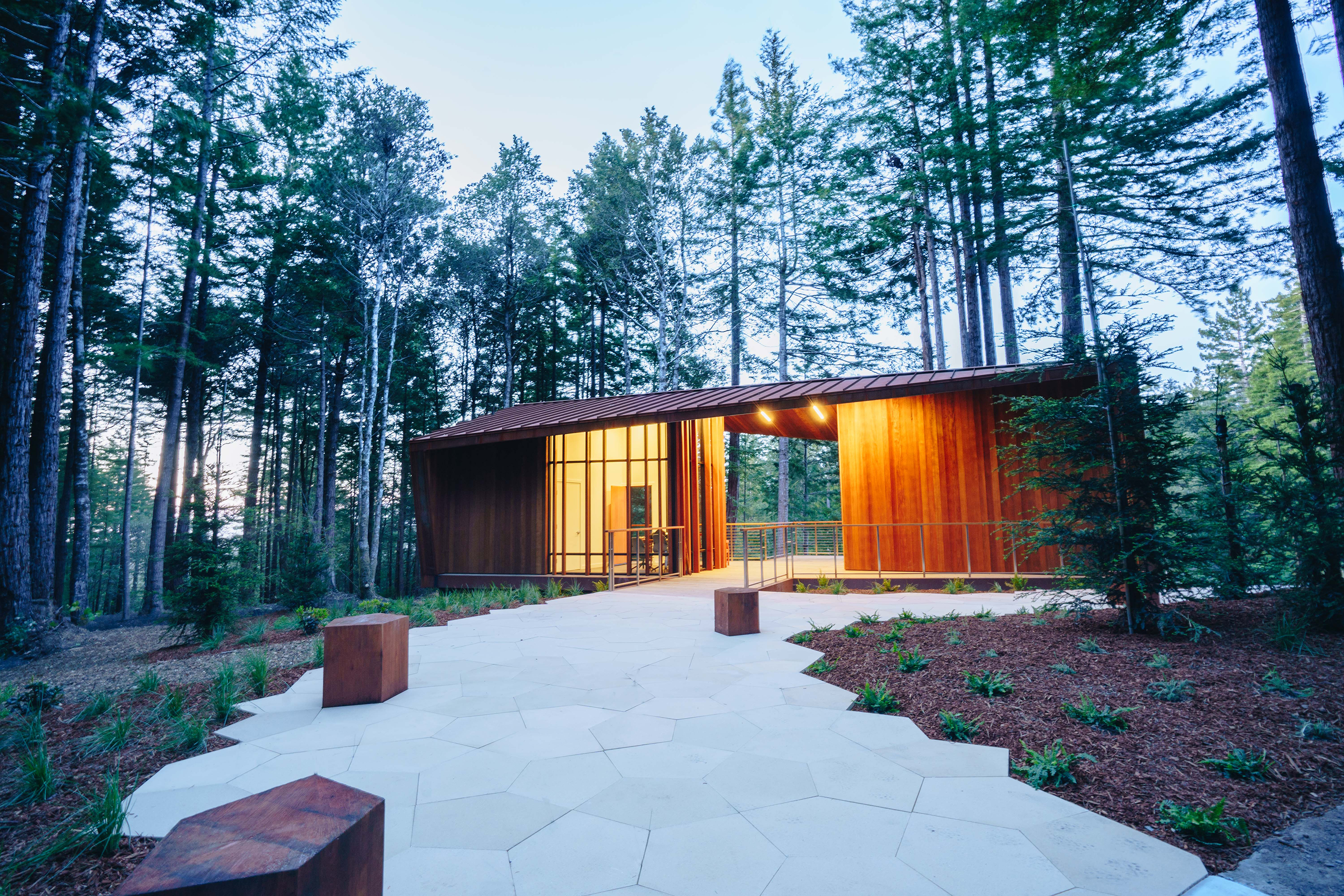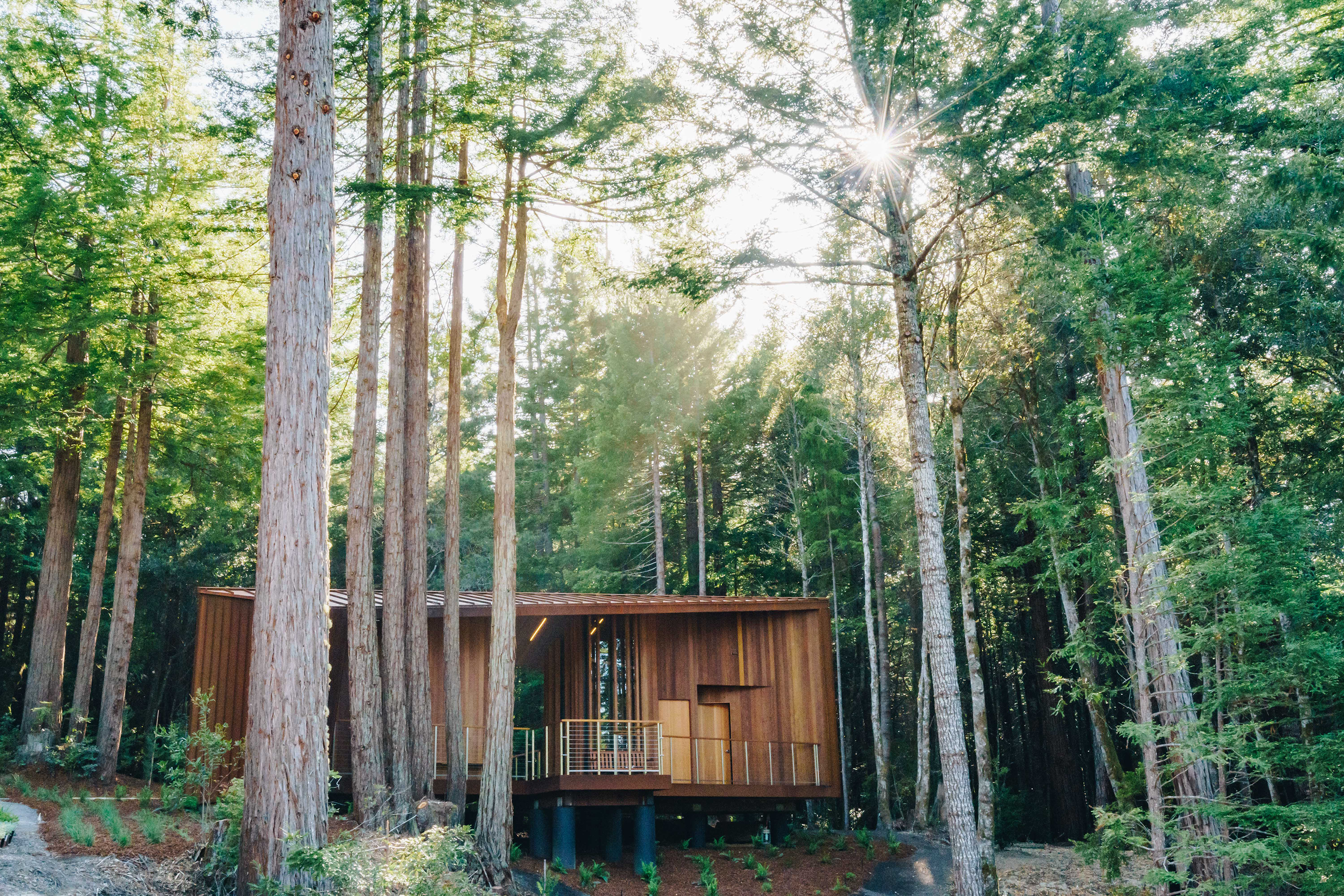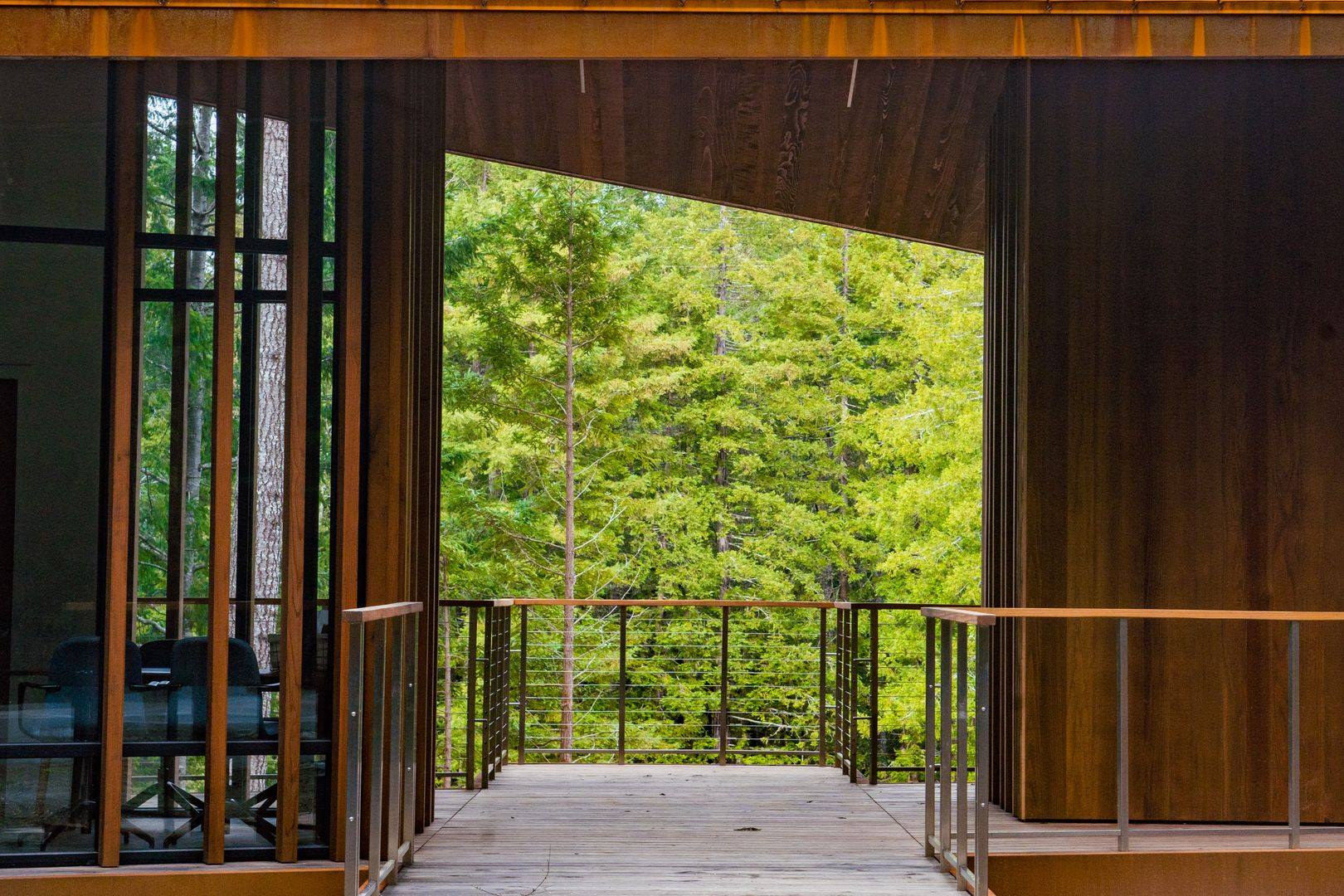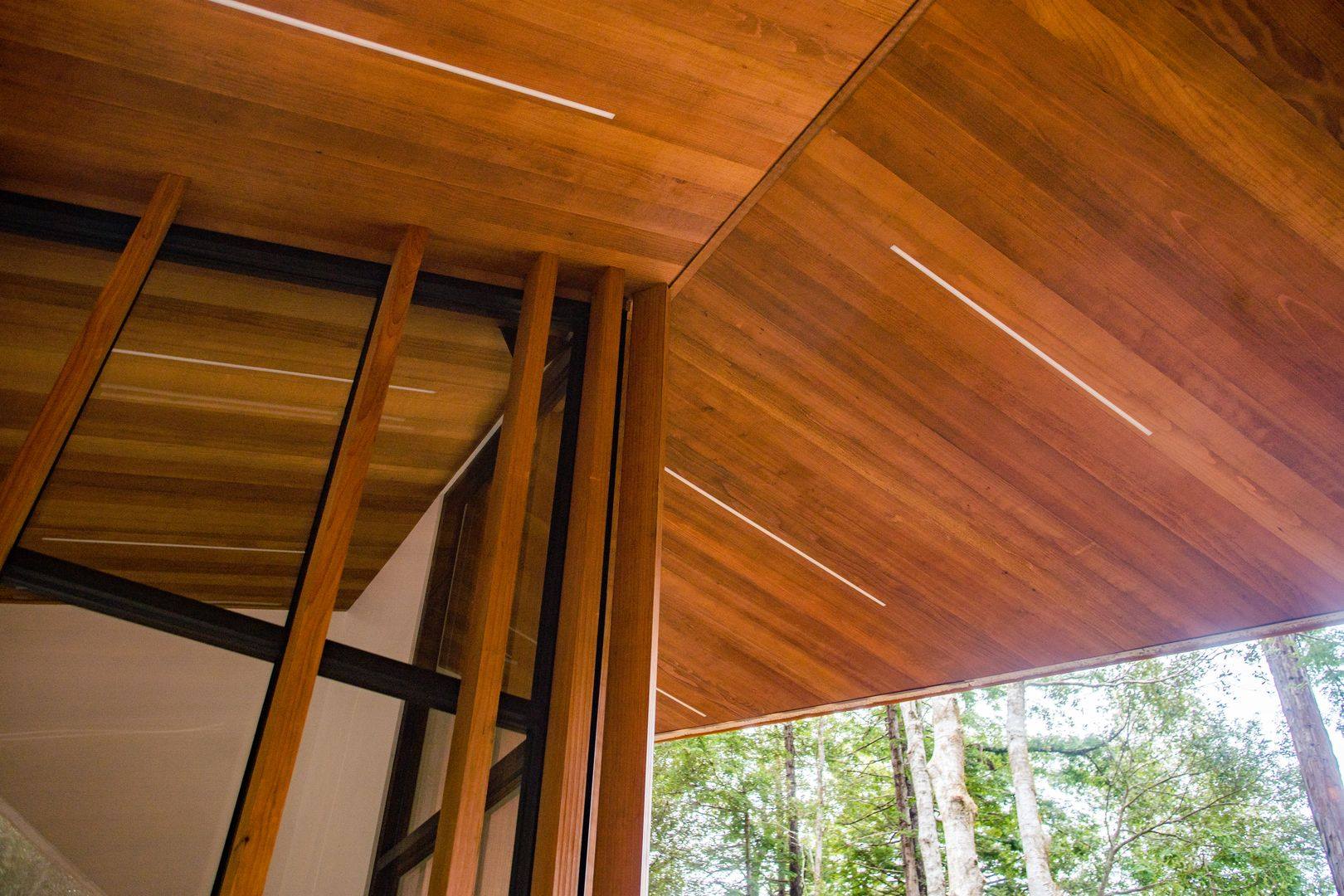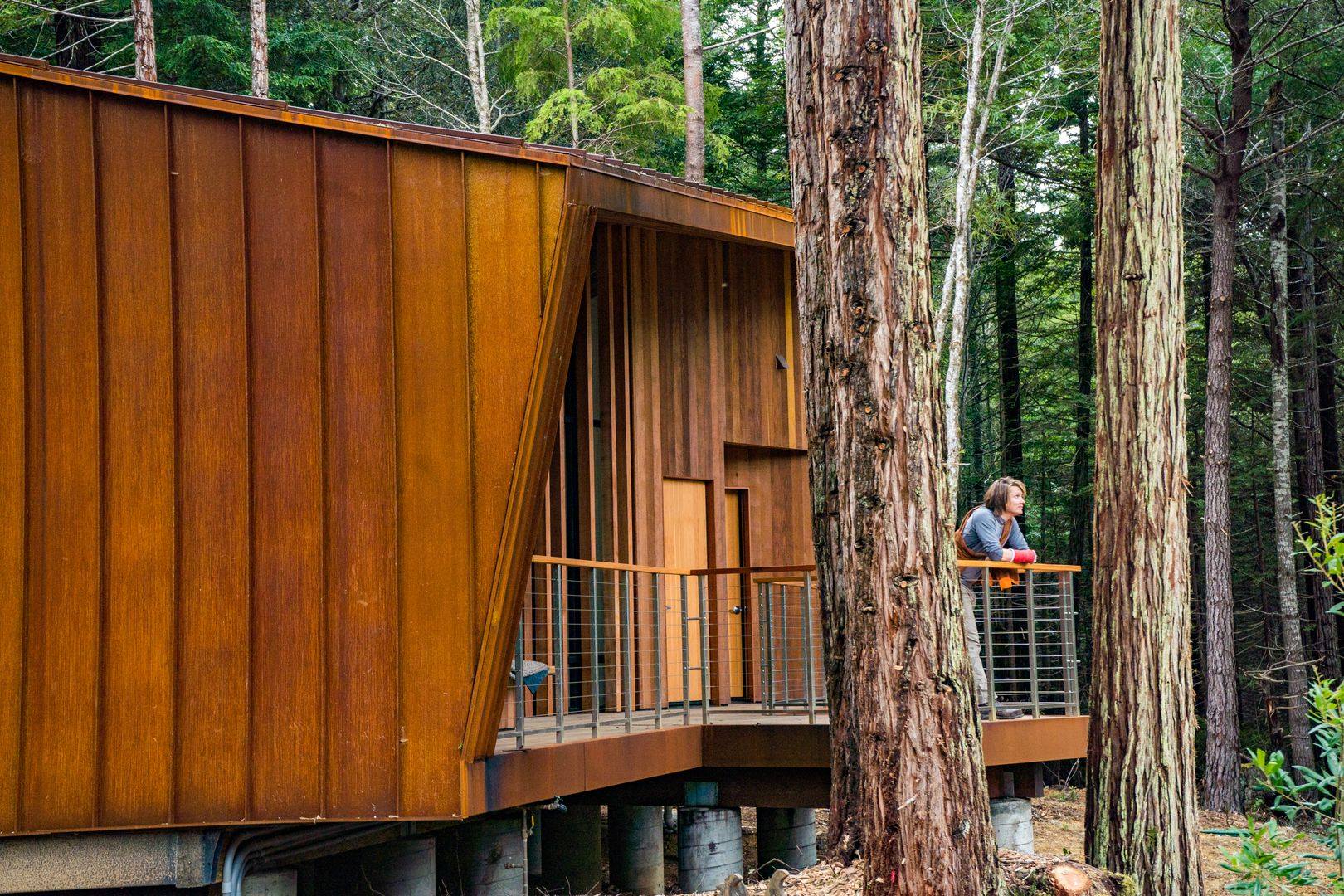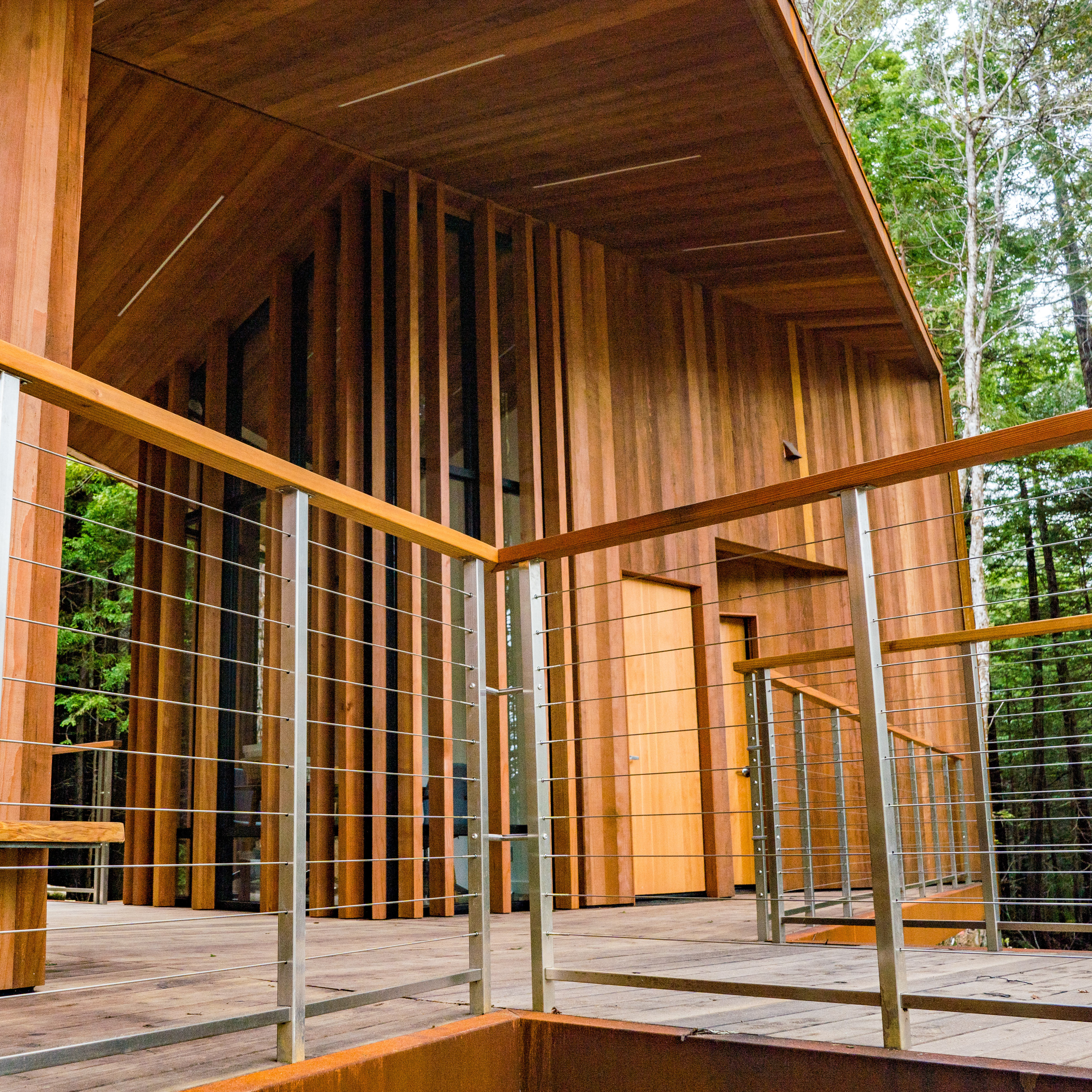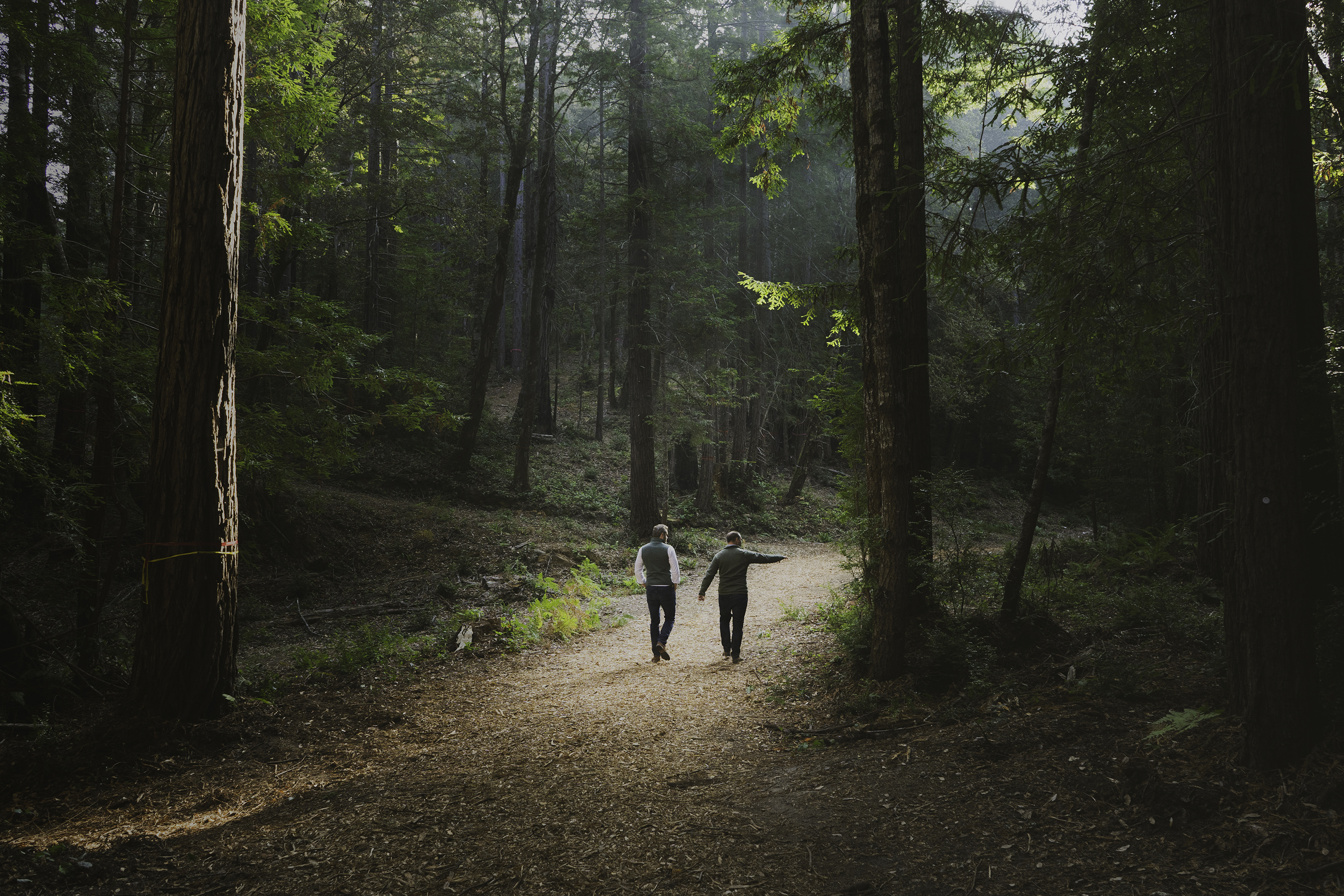 Better Place Forests – Mendocino
Located in a hillside redwood forest above the Pacific Ocean, this building is a visitor's center for the first spreading forest in the United States. Better Place Forests protects the world's most beautiful forests by turning them into spreading forests that can never be redeveloped. Memorial trees are available for families to spread the ashes of a loved one in a serene natural setting. 
Perched at the edge of a hillside, the building serves as a vantage point and gateway for visitors arriving at the site. The exterior of the building is entirely clad in rusting steel and the interior with redwood, creating a building that will last for generations.
Design collaboration with Fletcher Studio Landscape Architecture. Constructed by Empire Contractors.