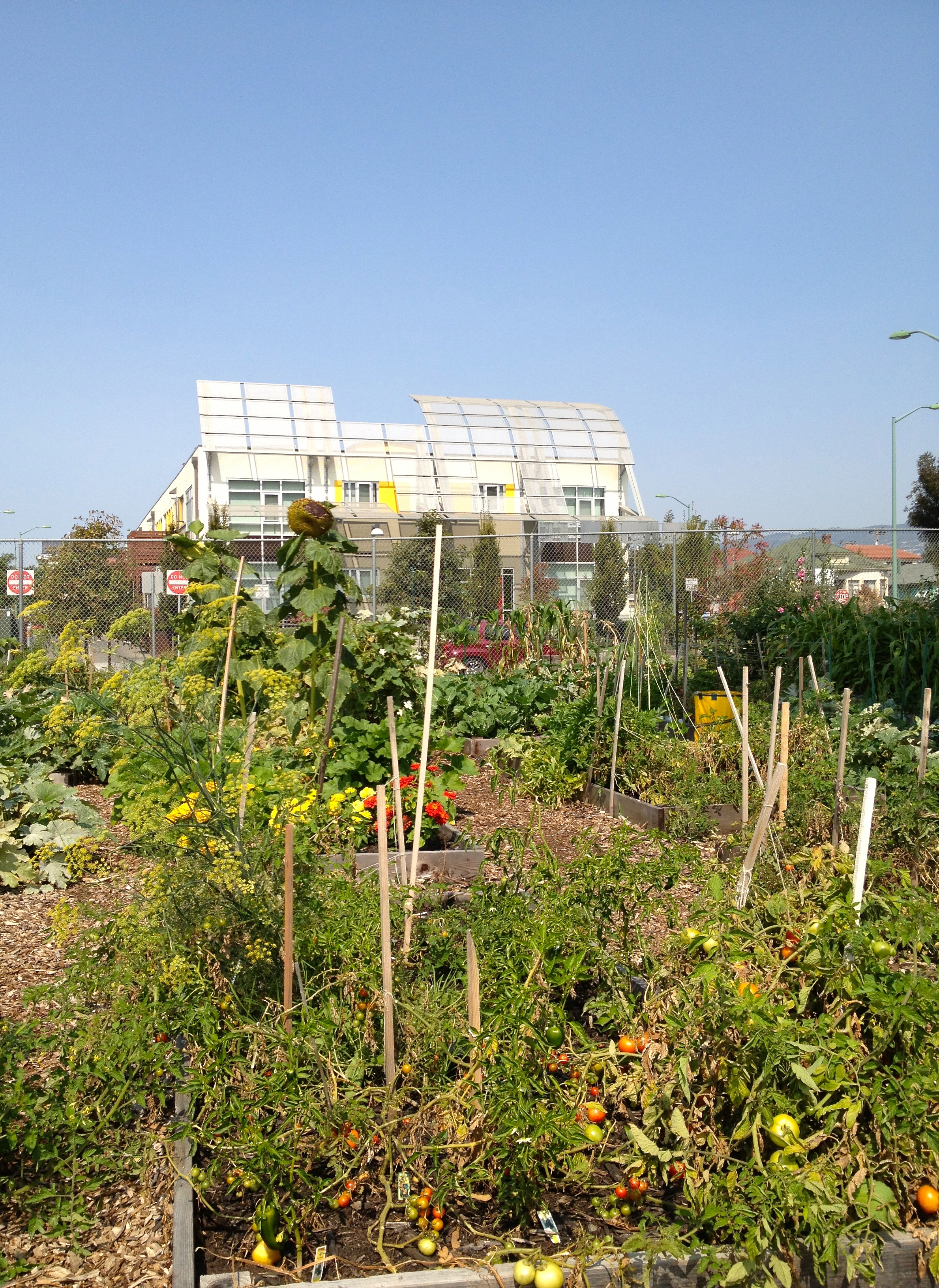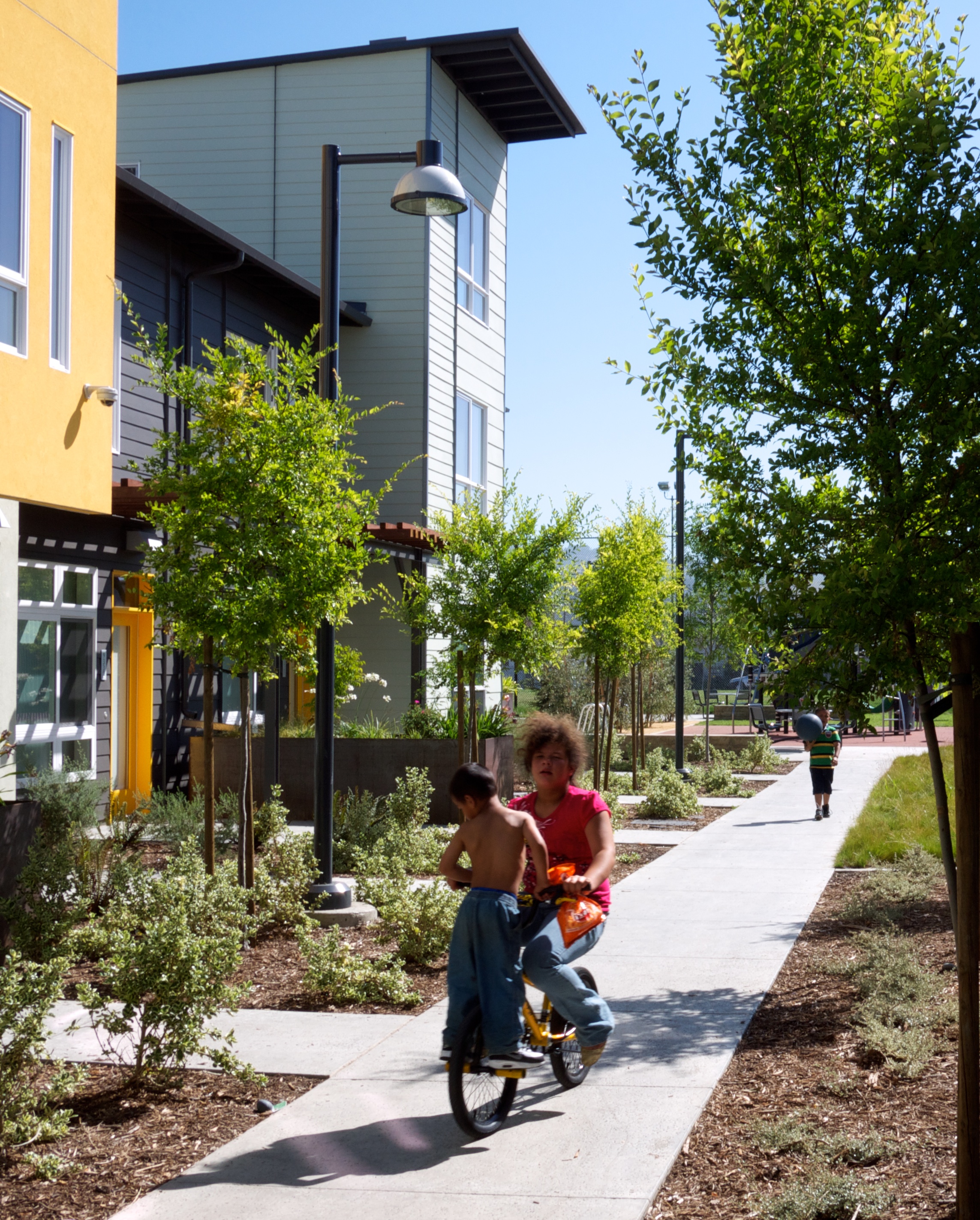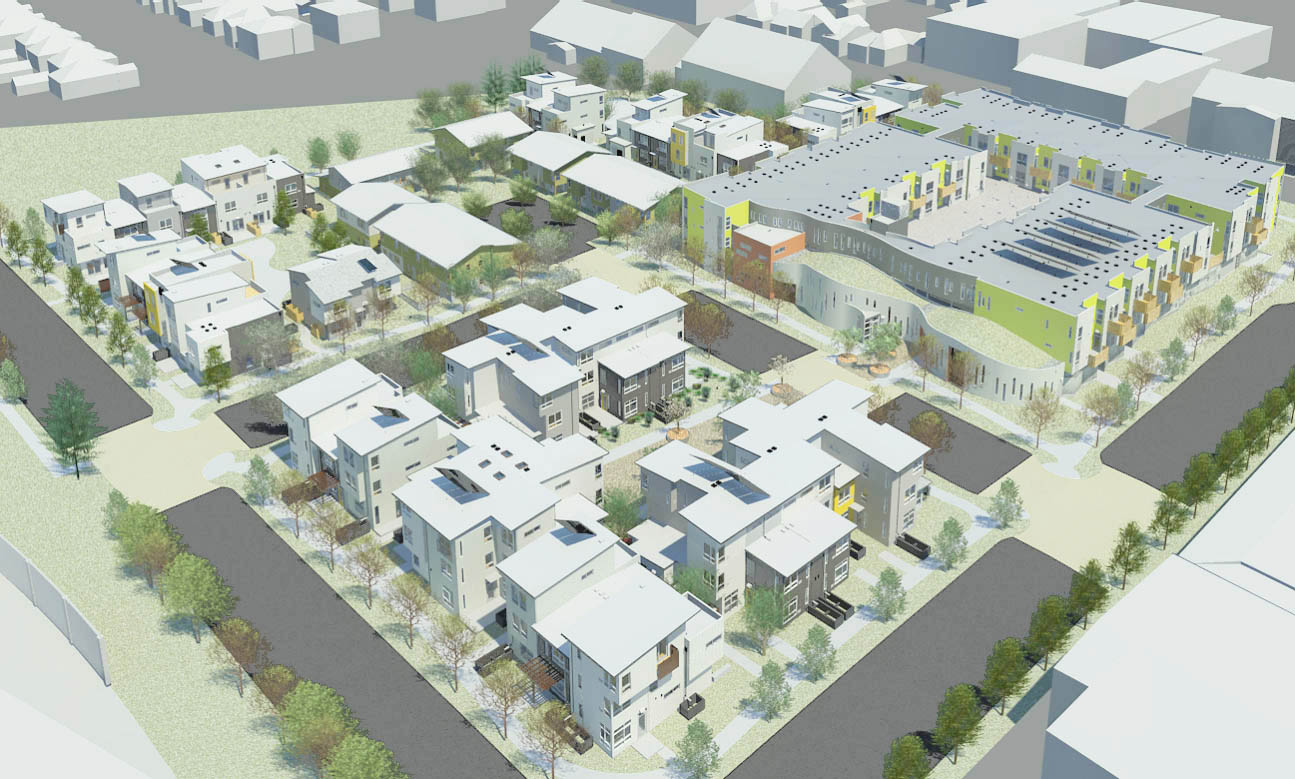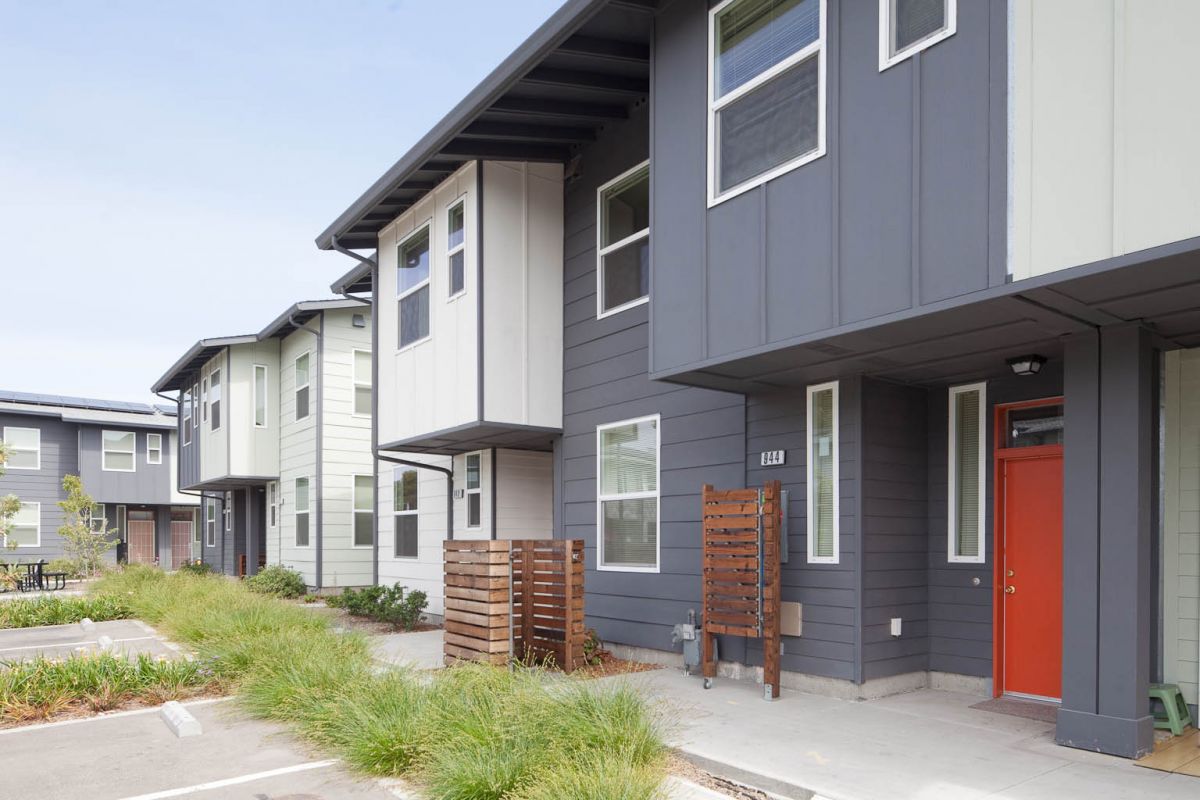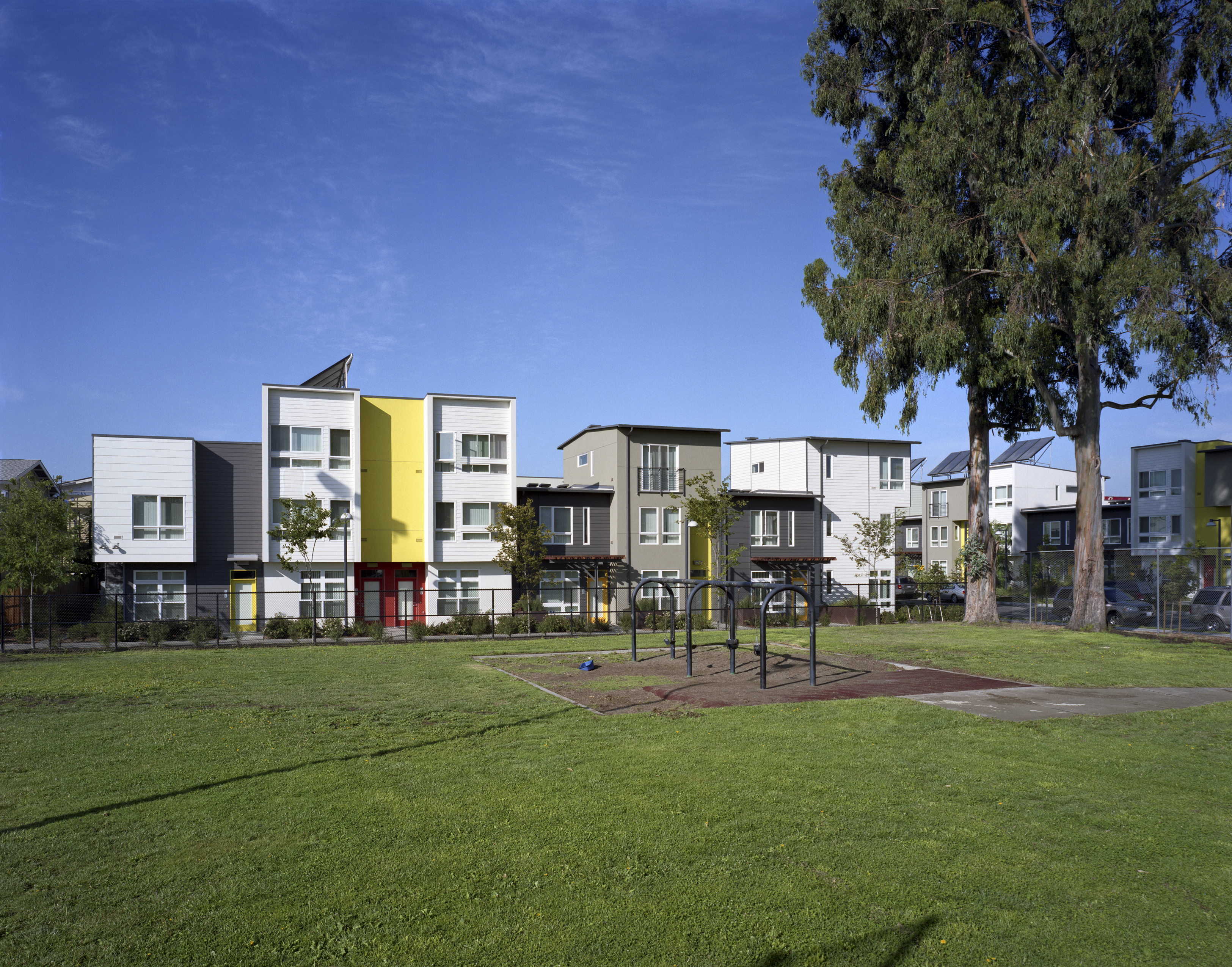 Tassafaronga Village
This project consists of a 157 units of publicly-owned affordable housing on a 7.5 acre site in East Oakland. The site was formerly occupied by a mid 20th century housing project. A variety of unit types are found in a new urban neighborhood built around a re-connected street grid. At one end of the site, a three story apartment building with a community room anchors the project. The large public plaza across the street is surrounded by two and three floor townhouses that also line the streets of the development. At the opposite end of the site from the apartments, a former pasta factory was redeveloped into more housing.
The site features many innovative features, including on-site stormwater treatment plantings, shared outdoor landscaped courtyards for residents and an adjacent urban farm run by Oakland-based non-profit Acta Non Verba.
The development was awarded LEED for Neighbhood Design Gold. The individual buildings achieved LEED for Homes Platinum. Features include stormwater infiltration planters, solar hot water heating, a highly efficient building envelope, and ready access to public transportation. The project won an AIA National Housing Award in 2010 and AIA Committee on the Environment Top 10 project in 2015. Mark Hogan was the Job Captain for David Baker Architects.
Architect: David Baker Architects
Landscape: PGA Design 
Contractor: Cahill Contractors
Photographs: Brian Rose/courtesy David Baker Architects