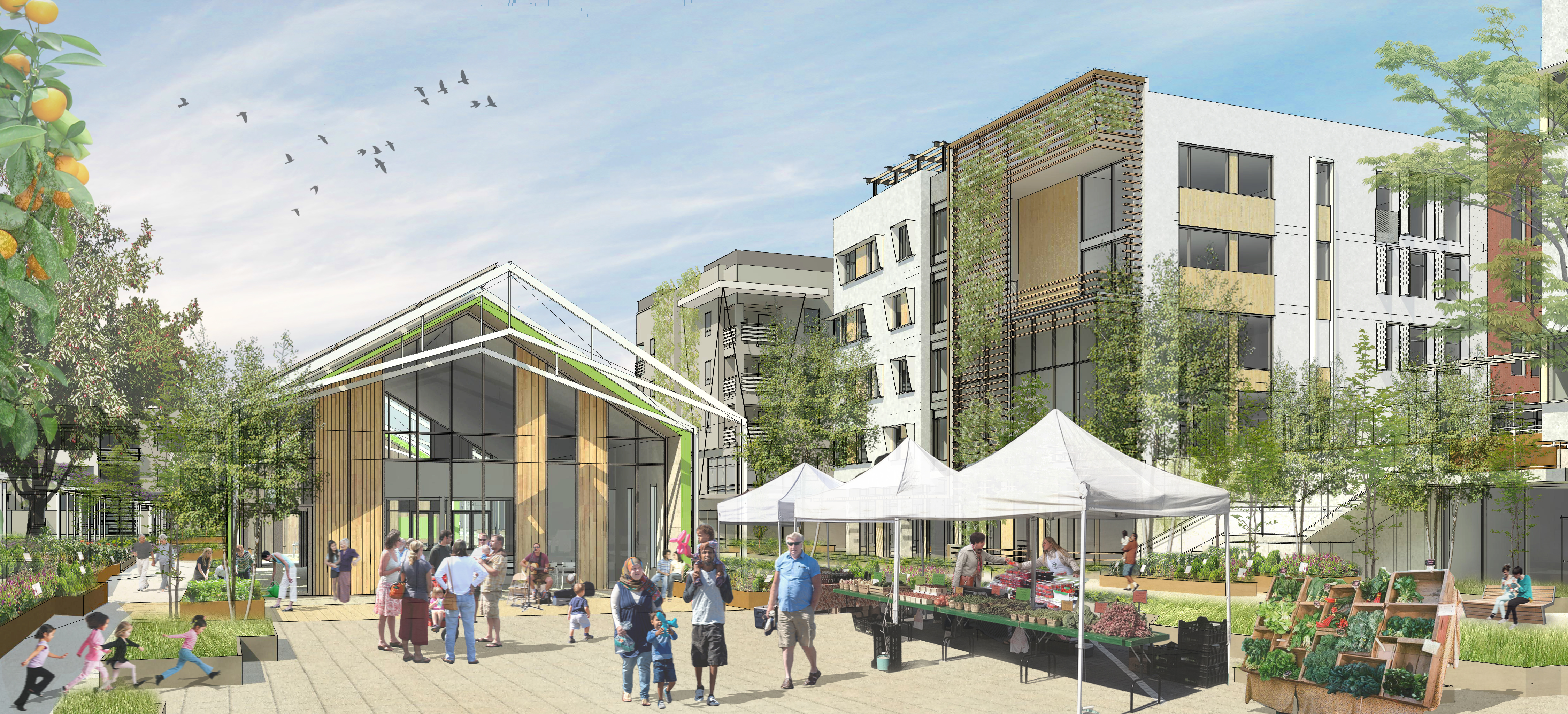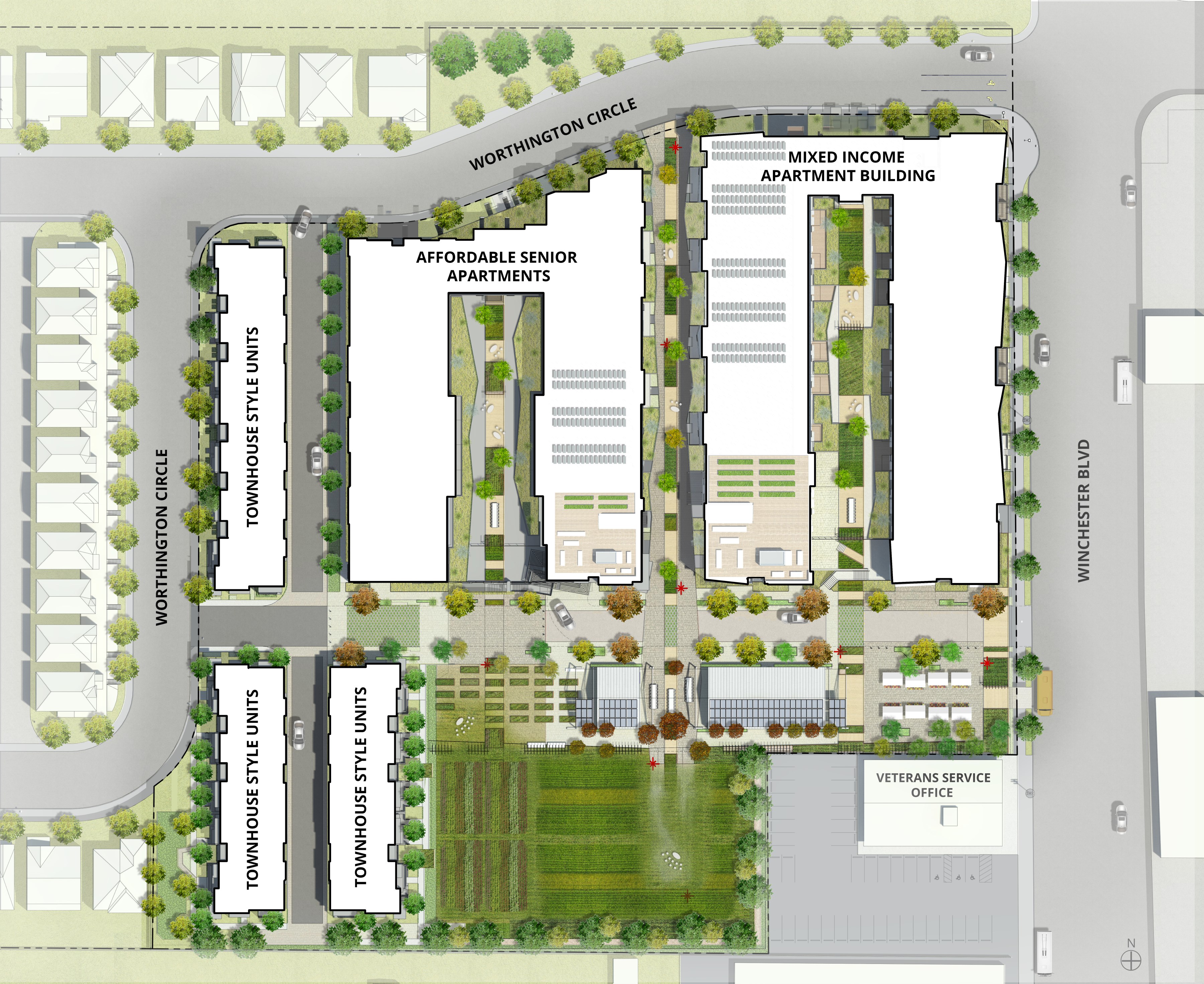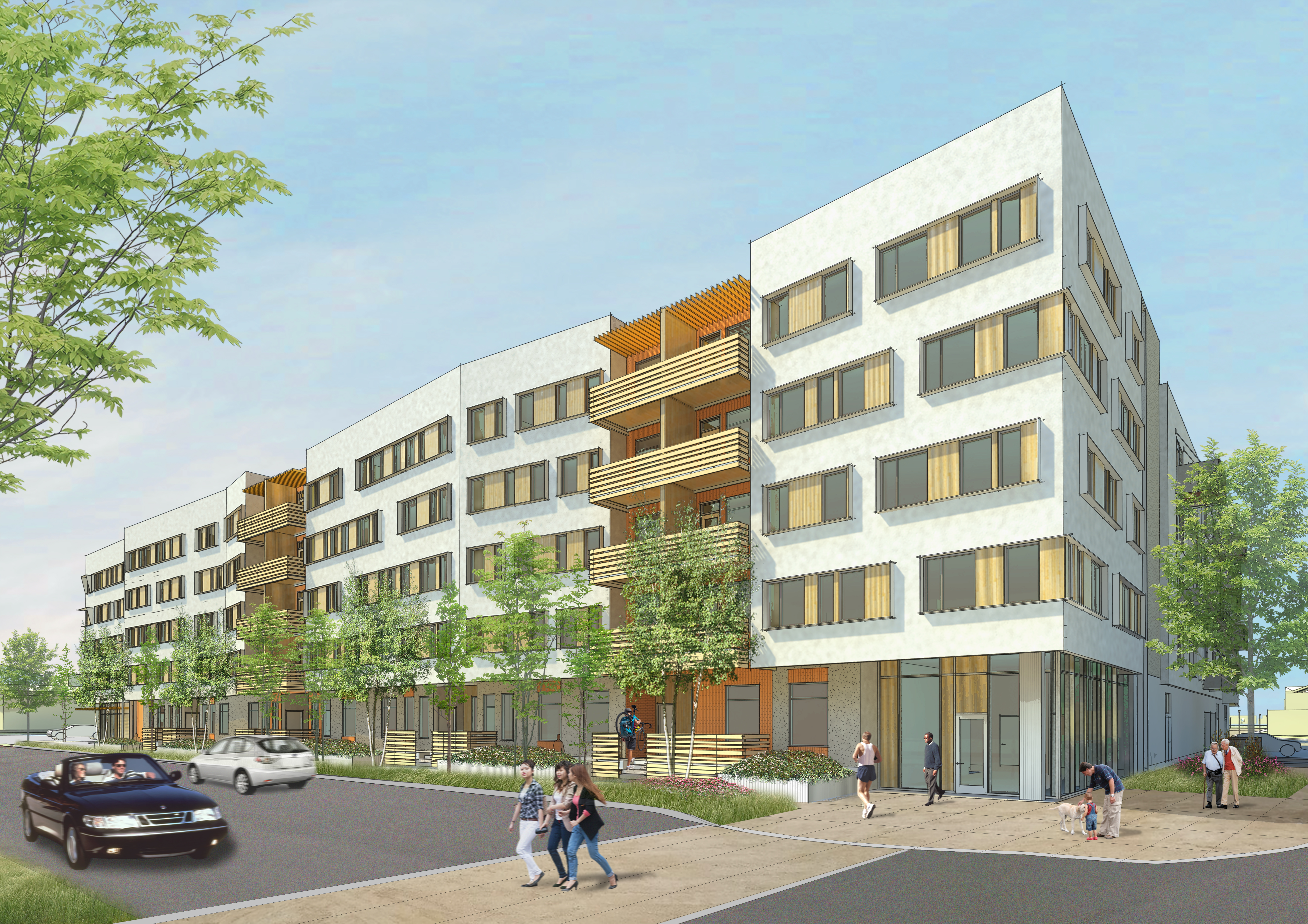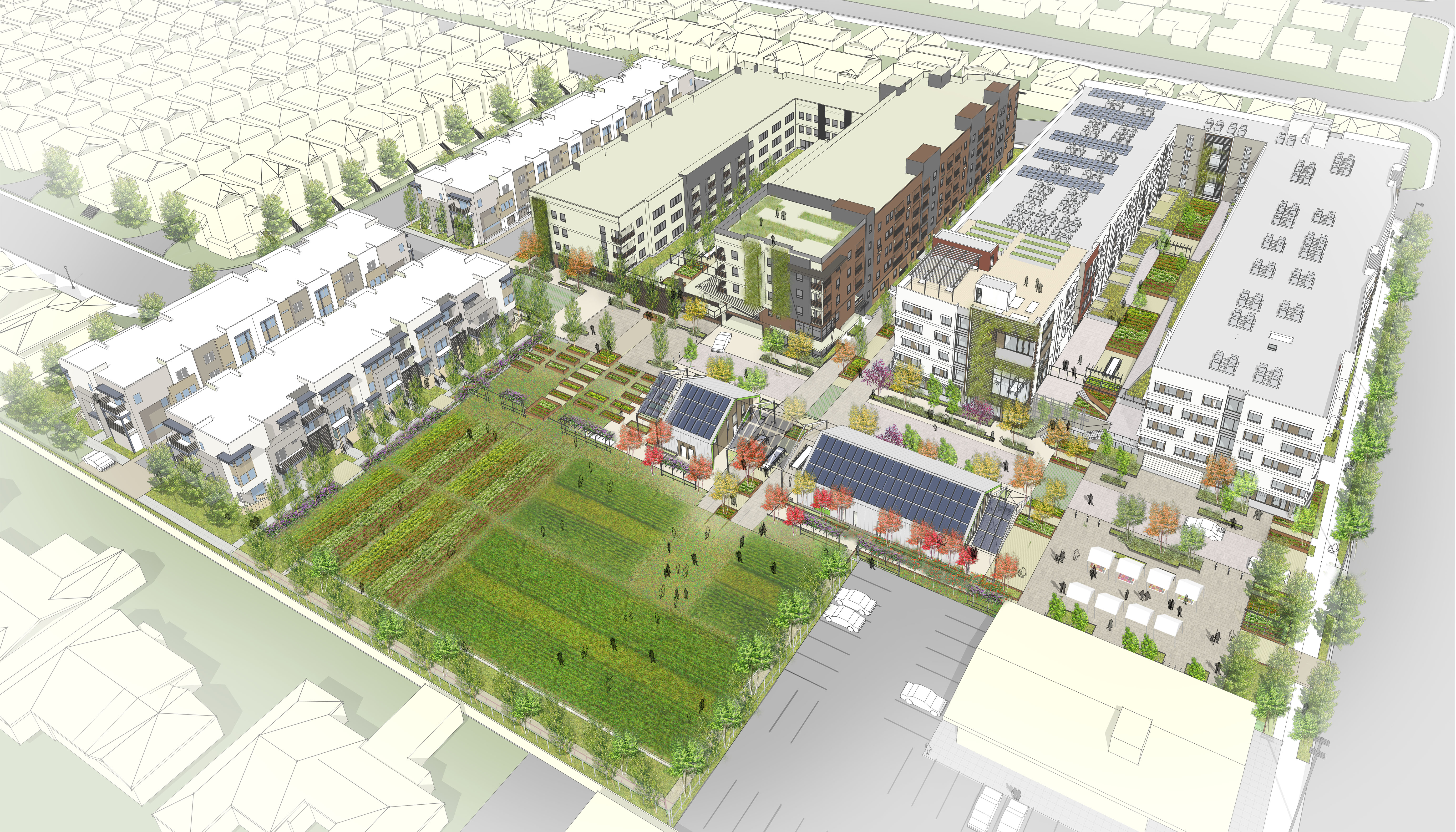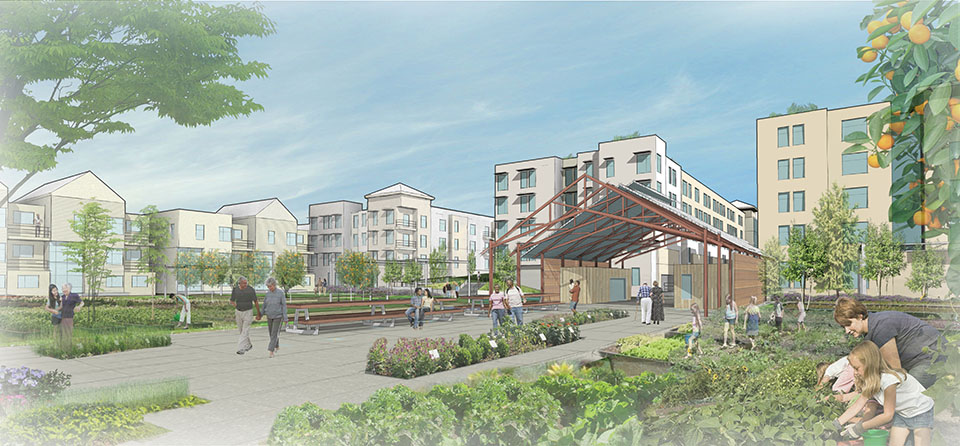 Santa Clara Sustainable Master Plan
OpenScope Studio is proud to be the Master Plan Architect for an innovative farm-based community planned for Santa Clara, California. In addition, OpenScope is designing several of the buildings on a site that will reach an impressive affordability ratio of 50% while providing a urban farm as a community amenity.
The Core Companies worked with OpenScope to develop initial design ideas for a six-acre city-owned site in Santa Clara. The unique "agrihood" concept for farm-based housing, developed in conjunction with local community members, won over the City Council, who decided to award the project to Core following a very competitive RFP process in 2015.
Plans for the site include a mixture of affordable and market rate housing and a professionally managed farm with open space available for community use. 165 units will be set aside as permanently affordable senior housing, and a portion of the large apartment building will be rented at below market rate as workforce housing.
OpenScope recently prepared the first entitlements submittal for The Core Companies in December of 2016 and is looking forward to working with the City of Santa Clara and the local community to bring this project to reality.