Jobs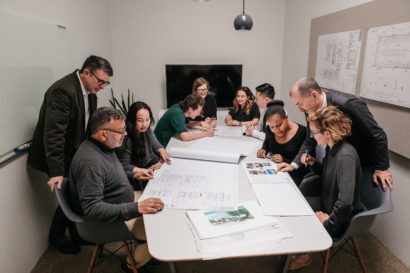 OpenScope Studio is interested in hearing from motivated candidates with strong design skills who are self-directed and responsible. At the present time we are looking for the following:
Now Hiring: Junior Designer
Our current workload is a mixture of multifamily, single family and commercial design work. We are seeking a motivated junior designer with immediate availability.
Job Responsibilities:
Assist with the preparation of program and schematic proposals, project layouts and design options in 2D and 3D using Revit.
Participate in day to day project management using spreadsheets, Asana and other digital tools.
Assist with the preparation of construction drawings and construction detailing for contractors, permit agencies, etc. using Revit
Assist with construction administration.
Prepare finish material sample boards, physical models and graphic presentations for client approval.
Applicants should be good communicators comfortable working in a collaborative environment.
Qualifications:
1 year of experience in a U.S. architecture office or internship experience while in architecture school
an architectural degree from an accredited school or equivalent
Proficiency with the usual array of Adobe graphics software is required
We would prefer candidates with Revit experience but this is not a requirement. You would be expected to learn on the job quickly if you do not have this experience.
Other experience with 3D modeling and rendering is a plus (e.g. Rhino, SketchUp, etc.)
Strong written and verbal communications skills are required
Professional level of diligence, and evidence that you understand the value of double-checking, proofreading, asking questions, and otherwise paying attention to the job at hand.
Must be available for an in-person interview in San Francisco
Candidates interested in completing their IDP hours are strongly encouraged to apply.
Benefits:
Sane working hours in a pleasant sunlight ground floor office
100% Employer-paid health insurance
Employer-matched retirement plan with immediate eligibility
10 days PTO + sick leave and paid holidays
Competitive salary
How to Apply
Please email a digital portfolio, resume and cover letter as follows:
Address: admin@openscopestudio.com
Subject Line: Designer Position
Please send us ONE .pdf file with a resume and portfolio sample of your best work. The file should be less than 5MB. Please include your cover letter in the body of the email and tell us a bit about yourself and why you'd like to work here. We will contact you if we are interested in scheduling an interview. Please do not send links to online portfolio sites in lieu of a portfolio.
Email: Admin@openscopestudio.com