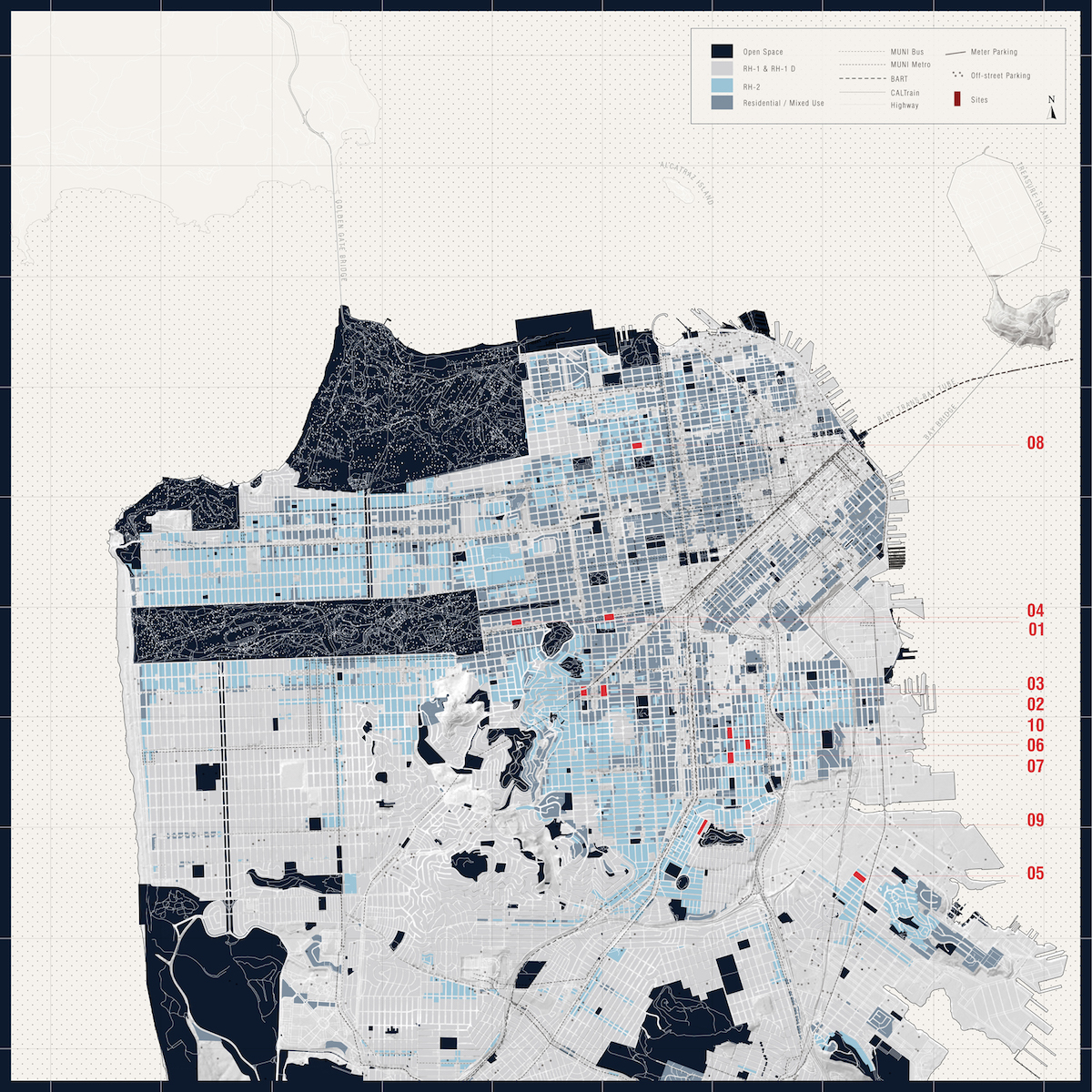 Interior Urbanism Show Opens at SPUR
Curbed SF has posted a review of the Urbanism From Within show that we worked on with CCA's Urban Works Agency that is currently on view at SPUR. From Curbed SF's post:
Appearances can be deceiving in San Francisco, where rows of what look like single-family homes have two, three, sometimes four front doors leading to separate units inside sliced-and-diced Victorians and Edwardians. In the rooms beyond, there may be yet more tenants than meet the eye, through what the San Francisco Chronicle has termed the shadow realm of illegal in-law units, often in converted garages and basements. Last year, landlords with off-the-books secondary units gained a path to legalization when the Board of Supervisors approved legislation that gave owners the opportunity to bring their units up to code and into the official housing market. Now, the urban think tank SPUR has devoted its latest gallery show to the city's potential for adding to its stock of in-law units, also known as accessory dwelling units, or ADUs. Titled "Urbanism from Within," the show explores how typical San Francisco homes might be modified to accommodate new in-law units.
Urbanism From Within
Designing Secondary Units for San Francisco
February 20, 2015
to
May 1, 2015
Location:
SPUR Urban Center Gallery
654 Mission Street

San Francisco
,
CA 

94105-4015